Best Business Coaches in RVA
Best Business Coaches in RVA
At A Better Place, we have the honor to speak to over 400 individuals a year who are considering investing in individual business coaching. We end up working with less than 20 of these individuals total and I work with only 4 individuals a year. I am not the right fit for all 400 and our DEFY Toolbox serves some individuals but it is not for everyone either. 
Remember that we are an integrity-based, values focused coaching and consulting firm so when we are looking at the "Best" coaches, they are not the ones who are promising the world and then not executing. They are individuals who based on those we interviewed and out social media polls have been reported to helped clients grow in ways that align with our values. This means no magic pill, hard work, accountability, and massive amounts of changing the world to make it a better place. I have included not just the coach but a little bit about them, what is their most frequently asked question from clients, why they became a coach, what their clients think of them and most importantly how they make the world a better place! Hope you enjoy!
This blog will be updated as results continue to come in so make sure you continue to make your voice heard and let us know who you think is RVA's best business coach!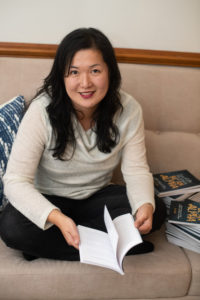 Seo Kelleher
https://www.couragetobe.com/
"Why are you a coach?"
It's hard to describe myself in one word that labels me, but the term "coach" fits the best in ways that I help my clients get clarity in ways to expand their life and business in an authentic way. I also describe myself as a "healer" when I am helping my client release and let go stuff that is holding them back, and use "spiritual mentor" when I am helping my clients learn how to connect and use their intuition and use the skill to impact their own lives. I absolutely love what I do, of holding a safe space for my clients to explore, heal, and gain clarity to help themselves, with the powers and answers that are already within themselves.
Most frequently asked question from clients:
"What should I do?" - my clients sometimes get frustrated that I won't answer this question with "this is what you need to do..." I usually answer with "you can do whatever you want, what do you DESIRE to do?" or "which option FEELS good to you?" As a coach, it is, of course, easier to tell clients of their next steps that "I" think they should take...but it's always more powerful to help clients seek the answers from within themselves. I utilize non-conventional practices like meditation and intuitive practices to help clients explore.
How do you answer this question?
I also may add, "Usually you know what your next step should be, but things like fear of failure/success, need for external validation or people-pleasing, inability to let go of past wounds/unhealed wounds, not enough self-care/mindfulness/downtime etc can get in the way of seeing the clarity. I help my clients navigate through and clear these obstacles one by one to help them gain confidence and clarity to take their next step.
One client testimonial
"
Working with Seo shifted me out of narrow and negative thinking to see the possibilities around me. Just one coaching session changed my whole outlook and gave me permission to show up in a way that was for my own highest good, not what I thought I was supposed to do. She helped me create packages and structure for my business in a very short amount of time. Her guidance is very tuned into my higher self--so I was able to go from not making any money in a very low-income month to selling out 6 introductory packages. She helped me with my marketing to tweak my copy so that my ideal clients responded to me quickly. I always feel more positive and tuned into a happier and higher vibe after a session with Seo. My aha moments were that I didn't have to keep doing something and pushing in a direction that wasn't working for my business. I could go in a totally different direction and not feel bad about it. I also learned that I need to create more boundaries and develop new habits around relationships." - Eleanor
"How do you make the world a better place?"
By working with one woman at a time, helping them heal their past wounds, empower them to see their own magic, and support her to live fully and authentically in her world. Can I plug here, my new book, "Don't Be a B*tch, Be an Alpha: How to Unlock Your Magic, Play Big, and Change the World" here? The book shares practical tips and insights to do just that - available on
Amazon
and other booksellers :)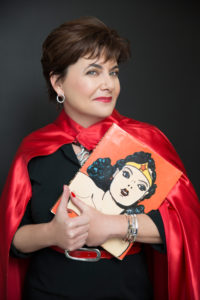 Mary Foley
https://maryfoley.com/
"Why are you a coach?"  
I am a business coach for women entrepreneurs because I've seen so many women struggle to make their business dreams come true. I've been there. When I finally figured out the missing pieces, I became passionate about helping other women throw on their red cape and fulfill their business dreams in a practical, personal way .
Most frequently asked question from clients
How do I make more money when I'm feeling overwhelmed and frustrated with everything to do in order to build and run a business?
How do you answer this question?
More often than not, the biggest speed bump to generating more revenue is clarity about what problems you solve for whom.  A common challenge for women entrepreneurs is that
we see a lot of problems that we can help solve and want to help everyone. It's difficult to accept that we can't. It's hard to narrow our focus on just one big problem and describe in detail who we are solving this problem for. But, once you do, you can focus on finding more of these ideal clients and let go of everything else (products, services, marketing and more)!
One client testimonial
"Mary is a true expert and a great coach! She has the uncanny ability to look at things in a big way, and then help you figure out all the important steps to tackle any business issue. Working with Mary I've gone from scattered on steroids to focused on fire!" - Lisa Dearden, Owner of Chiknegg 
"How do you make the world a better place?"
It's been exciting to be part of the growing community of women entrepreneurs in RVA! However, building a business is a lot harder and, often, a lot lonelier than it looks. My desire is to make RVA a better place by helping women entrepreneurs get the clarity, confidence, community and consistency of action they need to fulfill their business dreams. In the process, they become a stronger, better, more powerful woman inside and out!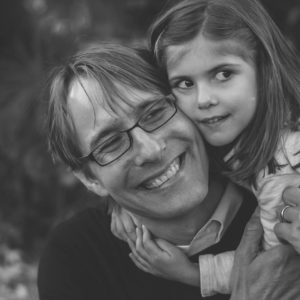 Chris Harris
https://www.refuseordinary.com/market-expertise-how-to-artfully-use-it-to-win-more-clients/
"Why are you a coach?" 
To help folks Be BAD (See article)
https://www.refuseordinary.com/sometimes-good-b-b-d/
Most frequently asked question from clients
What the one thing I can do to that will guarantee I get more clients
How do you answer this question?
Execute a least one true IPA a day (See article for definition and parameters)
https://www.refuseordinary.com/revenue-youre-focusing-wrong-numbers/
One client testimonialCompany:
Randstad USA
| Professional Staffing Industry 
Client
: Mark Bernecker; Regional Managing Director; Richmond, Cincinnati & Nashville Offices
Objective:
Mark was short on resources and time and wanted to ramp up the production of a Staffing Consultant so he could move her into an Account Executive role in the shortest amount of time.
Action:
Chris Harris responded by developing a customized version of our
ACE-25
program. It was designed to create the fastest possible track to top quartile production. A phone and web based coaching system, this particular version had an emphasis on client production. The success of the program was due to combining high performance coaching techniques with daily accountability and measurable reporting.
Results: 
After 60 days of consistent one-on-one coaching, the participant displayed steady improvement and achieved
166% increase in overall production.
With the help of this program she
now has proven she possesses the production habits necessary to be promoted and excel in her new role of Account Executive. 
"How do you make the world a better place?"
First- I help revenue drivers make more money, work fewer hours, and create a meaningful difference in themselves, their clients, and the community in which they serve.
Second- I have earned a seat at the table to help steer a new healthcare profession which will impact millions of people over the next 30 years (Medical Exercise)
Third (and most importantly)- I do it all while working from home and raising my daughter. She is always watching and I want to make sure I am modeling the right lessons she will emulate down the road so SHE can continue to change the world when I am gone.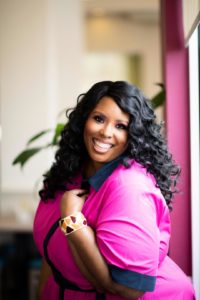 Sharvette Mitchell
www.Mitchell-Productions.com
"Why are you a coach?"
I am a leader that is assigned to other leaders. I know that my consultation and coaching helps a leader to propel forward which impacts businesses, families, and communities.
Most frequently asked question from clients
What should I charge for my services?
How do you answer this question?
Depends! This depends on the value-added, level of effort and the expertise and brand visibility you bring to the market. With that said, you are probably not charging enough!
One client testimonial - Eulica Kimber, CPA, MBA
Principal owner of Firm Foundation Accounting Solutions
"I consider Sharvette to be a member of my team. She is engaged and brings order to my many ideas. As an accountability partner, she helped me to prioritize my many ideas and projects and helped me set realistic milestones. Working with her has increased my income and decreased my stress in managing my firm."
"How do you make the world a better place?"
 I am that girl in your corner saying, YES, GIRL! Do it! and when enough women hear that voice in their ear, we can shake up the world...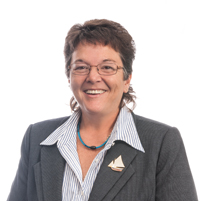 Rene Haines
www.focalpathcoaching.com
Most frequently asked question from clients?
Most clients ask about how to deal with their people.
How do you answer this question?
My answers vary depending on the situation, but the common theme is to lean on their Core Values!
One client testimonial
Brian Forrester, co-owner of Workshop Digital
I've been working with René for the past 3+ years. During that time I've dealt with losing a key employee, hiring management team members, merging with another business, expanding into new markets, firing employees, moving into a new office, and the list goes on and on. Throughout all of these twists and turns that go hand-in-hand with business ownership, René has been there. She is a phenomenal listener and asked pointed questions to help me uncover the best solution--no matter how complex the issue. Her approach to coaching has been extremely valuable to me and my business. During my time with René we have tripled the number of employees in our business and our total revenue and have won numerous awards for the workplace we have built.  I would highly recommend René to any business owner looking for guidance along the path of business ownership, whether just starting out or hiring your 300th employee. An investment in her coaching pays dividends that far outweigh the initial investment.
"How do you make the world a better place?"
I think I help make the world a better place by helping my clients maintain balance between their personal and professional lives and by helping them put things into perspective.  By doing this, they have healthy companies and therefore contribute to the communities that they serve. And that, well that makes life a whole lot better.
Thank you!